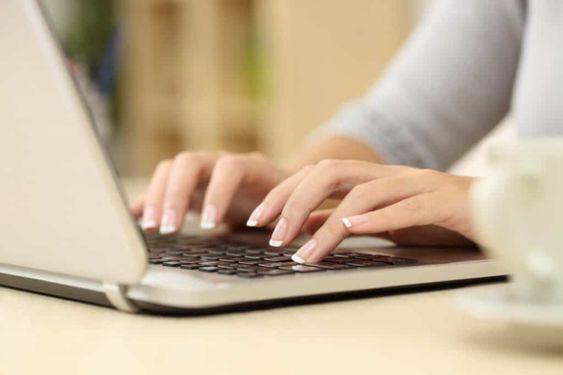 How much money can you really make blogging?
If you want to start making money online, then you need to find out how to monetize your blog. There are lots of ways to make money blogging, but there's no guarantee that any of them will work for you. Blog posts and articles are a great way to make money from home, but they're not always easy to write or publish. If you don't have time to write about topics that interest you, you might be better off starting a free WordPress website instead. The article below gives some tips on how to make money blogging.
Digital products and physical products
There are two main types of products that you can sell through an e-commerce platform. Digital products include digital books, music, video games, apps, software, and other electronic items. Physical products include books, DVDs, CDs, clothes, toys, furniture, tools, sporting goods, jewelry, and more. You can also use affiliate programs to promote certain brands and earn commissions on sales generated by those links.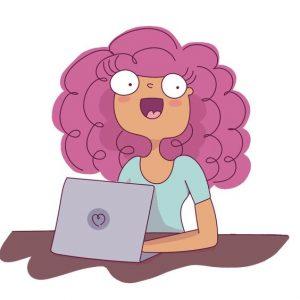 What is a blog?
A blog is a type of web page where people share their thoughts and ideas with others. They often contain text, photos, videos, audio files, and links to other websites. Many blogs are written in plain language so that anyone can understand what's being said. Others may contain technical jargon or specialized vocabulary. Blogs often appear at the top of search engine results pages because they have been optimized for keywords.
Make money blogging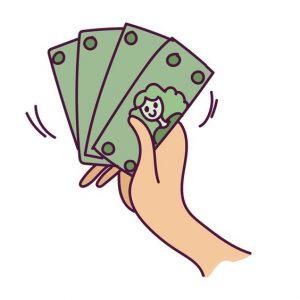 Blogging is a wonderful way to make money online. In fact, it has become one of the most popular methods of earning extra income. It doesn't matter if you are just getting started or already have years of experience under your belt. As long as you have a passion for writing and enjoy sharing information, you can easily turn your hobby into a profitable business. You have just to focus on specific niches that interest you as a blogger and your target audience.
This article goes through ten different methods of monetizing a blog.
1. Affiliate Marketing
Affiliate marketing is one of the most popular ways to make money blogging. It involves promoting other people's products and services in return for a commission. You could promote an ebook or some software that you think would be useful to readers of your blog.
You can use affiliate links on your own site too, so if someone buys something from Amazon using your link, you get a small cut of the sale.
But affiliate marketing isn't just about getting paid per click. If you have a lot of traffic, you could earn more by having advertisers pay you directly for each visitor they send to their website via your referral link. This way, even if you don't sell anything yourself, you still get paid!
2. Using advertising programs
Another option is to join advertising networks like Google Adsense, Chitika, or Mediavine. These networks allow bloggers to place ads on their sites, and when visitors click on those ads, the advertiser pays the network instead of the blogger.
Advertising networks usually offer two types of ad units: text-based ads and display ads. The latter type of ads is often called "interstitial" ads because they appear between pages of content.
3. Sell premium content
Some websites charge extra for access to exclusive content. For example, Forbes charges $5 for access to its articles, while Wired charges $20.
4. Create your own product
If you know how to code, you might consider creating your own digital product. A good example of this is Wistia, a video hosting service that allows users to embed videos into their own web pages.
See also
5. Use affiliate sales
One of the best ways to make money with a blog is to create a free e-book or course that teaches others something new. Then, you can give away copies of it as part of a promotion.
6. Start a membership site
A membership site is similar to a traditional online store. Memberships cost money, and you'll typically receive special perks in exchange for paying upfront.
For example, members of Wealthy Affiliates get to watch training videos without being asked, and they also get to ask questions during live Q&A sessions.
7. Freelance blogging for money
Freelancing is another great way to make money blogging. Many companies hire freelancers to write content for them.
8. Build a mailing list
The easiest way to build a large email list is to sign up for a newsletter. But you can also do things like run a contest where participants must subscribe to your email list.
9. Write guest posts
Guest posting is a great way to increase exposure and drive traffic back to your own site.
10. Offer consulting services
Many bloggers who want to make money start out doing freelance writing. Once they've built up enough experience, they move into full-time consulting.
These ways will help you to build a successful blog. You should always be aware of other opportunities to monetize your blog.
Neil James
Neil James is a great believer in getting things done. This includes getting things ticked off your bucket list! From both personal experience and his own bucket list. He shares with you all many great ideas to ensure you live your life to the maximum.
Related posts