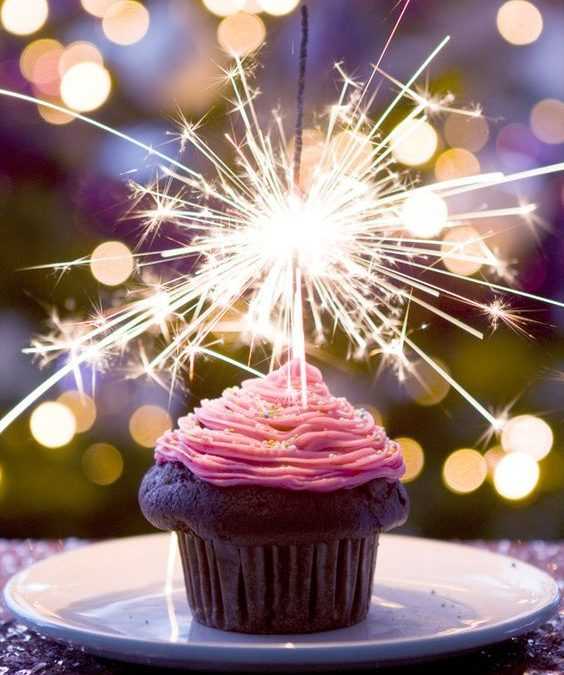 What would you say is the best birthday Bucket List? I mean, who wouldn't want to celebrate their birthdays with friends and family? Well, maybe you'd rather spend it at home or even alone. Whatever you choose, make sure you don't miss out on these epic ideas for celebrating your special day.
Birthday parties are fun and exciting events that bring together friends and families. They also provide opportunities for us to express our gratitude toward those who matter most to us.
Whether you're looking for something simple or extravagant, there are plenty of ways to celebrate your birthday. Whether you're having a party or simply spending time with loved ones, here are some great ideas to get started.
1. Attempt an Escape Room
So, instead of sulking under the covers at home for the entire day, get up and get out there to check something cool off your birthday bucket list. Escape rooms are all the rage right now, so why not try one in your own backyard? You'll need to work together as a team to solve clues that will lead you through puzzles and riddles until you find the key to escape from the room. If you're feeling adventurous, take turns trying to figure out how to open each door before someone else does.
2. Go, Bowling,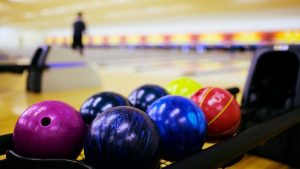 If you've never been bowling before, this is definitely a great way to start. It can be intimidating if you don't know what you're doing, but it doesn't have to be scary. There are plenty of places where you can go bowling with friends and family members. The best part about going bowling is that everyone gets their turn when they strike a ball down the lane. So no more waiting around while others bowl first.
3. Take A Cooking Class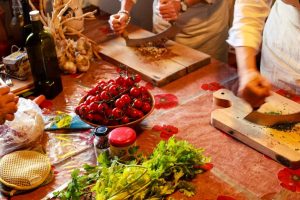 Cooking classes are becoming increasingly popular these days because they allow participants to learn some basic cooking skills without having to spend hours preparing meals. Some cooking schools offer hands-on experience while others teach students how to cook using recipes. Either way, learning how to prepare delicious dishes like pasta carbonara or chocolate cake should be added to your bucket list.
4. Learn How To Play An Instrument
If you love music, then playing an instrument might just be perfect for you. Whether you want to play guitar, bass, drums, piano, or another type of musical instrument, there are tons of ways to do it. Many local community centers and churches hold free lessons once per week, which means you won't ever miss out again. Plus, you'll meet other musicians along the way and form friendships that last a lifetime.
5. Attend A Concert
Concerts are amazing events filled with live performances, dancing, food, and drinks. Not only is attending a concert a lot of fun, but it's also a fantastic way to enjoy quality time with loved ones. Check online to see whether any concerts happen near you and plan accordingly.
6. Visit A Museum Or Art Gallery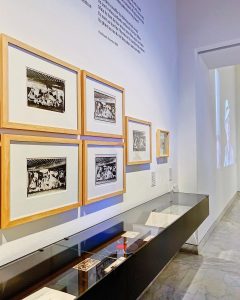 Museums and art galleries are wonderful places to visit during birthdays. These institutions often feature exhibits dedicated to specific themes such as history, science, culture, and much more. Museums usually require tickets, but many times admission is completely free. In addition, visiting museums allows you to explore different types of artwork including paintings, sculptures, photographs, and more.
7. Watch A Movie At Home With Friends And Family
Watching movies at home is a classic birthday activity. Movies provide entertainment and relaxation for both kids and adults alike. However, watching movies alone isn't nearly as enjoyable as sharing them with friends and family. Plan a movie night with your closest pals and invite over anyone else you'd like to hang out with. Everyone has his/her favorite genre of films, so pick whatever fits your mood.
8. Have Breakfast For Dinner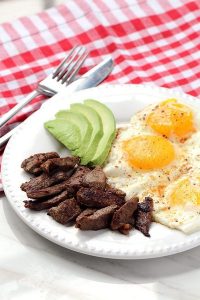 Breakfast for dinner may sound strange, but trust us – it works wonders. Instead of eating breakfast for lunch or brunch, eat breakfast for dinner. This meal option provides energy throughout the morning and helps keep hunger pangs away later in the day. Try making pancakes, waffles, or French toast for dessert after enjoying eggs, bacon, or sausage.
9. Get Massage Therapy
Massages aren't just relaxing; they're therapeutic too. If you've been feeling stressed lately, schedule a massage therapy session. You can choose from traditional massages, deep tissue work, sports massages, aromatherapy treatments, and even hot stone massages. The best part? Most spas offer discounts if you book multiple sessions within one month.
10. Go On A Hike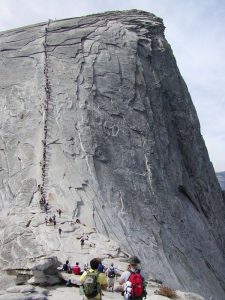 Hiking is great exercise and a beautiful view. It doesn't matter what season you go hiking — springtime flowers, summer sunshine, fall foliage, or winter snowflakes all make for breathtaking scenery. Pack a picnic basket full of snacks and beverages and head outdoors for a hike through nature.
See also
11. Take Up Yoga Classes
Yoga is not just about stretching and breathing exercises. There are several styles of yoga available today, each designed to help people achieve their personal goals. Choose whichever style appeals most to you and start practicing regularly.
12. Read Books Together As A Group
Reading books together on your birthday is an excellent way to spend some quality bonding time with those close to you. Whether you read novels, non-fiction books, magazines, or children's picture books, reading aloud will encourage conversation among everyone involved.
13. Play Board Games
Board games are another excellent choice when planning a birthday party. They don't need electricity or other utilities, which makes them perfect for outdoor parties. Some board game ideas include charades, word searches, chess, checkers, Monopoly, Scrabble, Clue, Candyland, Life, and Sorry!
14. Become a Plant Parent
So, instead of sulking under the covers at home for the entire day, get up and get out there to check something cool off your birthday bucket list. Plants grow so much faster than humans, which means that they will always stay young while you age. If you're feeling like getting back in touch with nature, plant seeds from different types of plants and see who grows first. This also makes great gifts for kids because they'll love seeing their own creations come to life.
15. Attend Live Performances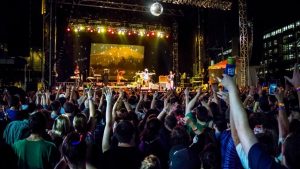 Live performances add excitement to any event. From Broadway shows to local theater productions, live music events provide entertainment for audiences of every age group. Find upcoming musical acts at concert venues near you by checking online schedules.
16. Binge-Watch Your Favorite Show/Movie Marathon
It doesn't matter whether you're watching movies or TV shows; bingeing on your favorite show or movie marathon is always a great way to spend your birthday. If you haven't seen any episodes yet, start from the beginning so you won't miss anything important. Also, make sure to set aside enough time to catch up before bedtime because you'll probably fall asleep during the first episode.
17. Have Lunch At A Restaurant That Serves Food With A View

Whether it's the panoramic views of New York City or the stunning vistas of San Francisco, dining al fresco provides unforgettable experiences. Head outside to enjoy lunch while taking in sweeping cityscapes.
18. Try Something New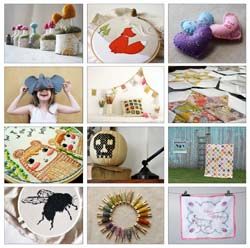 If you haven't tried something new recently, your birthday might be the right time. You never know where life may take you next year, so why not try something new this year? For example, if you've always wanted to learn how to surf, sign up for lessons. Or maybe you'd like to learn how to cook Thai food or do salsa dancing. Whatever interests you, there's probably someone who can teach you.
19. Buy Yourself a Special Gift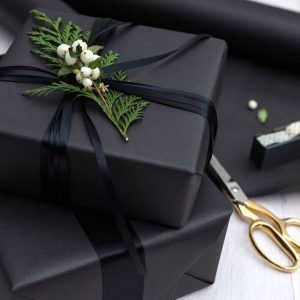 This is the most important thing you can do for yourself. It's your birthday, and it means that you are officially an adult now. So buy yourself something special as a gift – whether it be clothes or jewelry or even just some time off work. You deserve this treat after all of those years of hard work at school/college/university etc.
20. Go On Vacation
Vacations offer many benefits including stress relief, improved mood, and increased productivity. But they also come with added expenses. So instead of splurging on a vacation, plan one closer to home. Consider visiting a nearby national park, historic site, or beach town.
21. Take Up A Hobby
Hobbies help people relax after work and spend quality time with family members. So your birthday is the time to take up a hobby. If you love playing sports but aren't good enough to compete professionally, join a recreational league. And if you prefer spending free time indoors, pick up knitting, painting, or scrapbooking. No matter what hobby you choose, having fun is half the battle.
22. Create a Masterpiece at a Sip & Paint
A birthday is a perfect time for you and your friends to get together, have fun, relax and create something beautiful. It's also an opportunity to make new memories with people who are important in your life. So why not celebrate by creating a masterpiece? Whether it's a photo collage, a piece of art, or a hand-drawn picture, everyone will appreciate seeing your creative efforts.
23. Start An Online Business
Online businesses are becoming increasingly popular among small business owners because of their flexible hours and ability to scale as demand increases. There are several ways to start an online business, such as selling products through platforms like Etsy or Amazon FBA. Another option is to become an independent contractor offering digital services.
24. Visit National Parks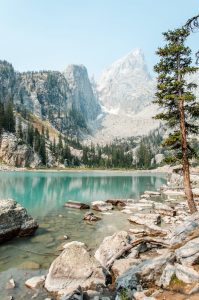 National parks provide visitors with breathtaking scenery, historical landmarks, and wildlife encounters. They also allow us to get away from our busy lifestyles and reconnect with nature. Many national parks charge entry fees, but some require no entrance fee at all.
25. Watch Live Performances In Person

Live performances often include music, dance, theater, or other forms of entertainment. Watching them live allows audiences to fully experience the artist's performance. This type of event isn't limited to just concerts; local theaters regularly host plays, musicals, and comedy shows.
26. Attend Local Festivals & Events

Festivals and events bring communities together by celebrating holidays, special occasions, and cultural heritage. Some festivals celebrate food while others focus on art, science, or community service. Whatever the theme may be, attending these types of gatherings provides opportunities for socialization and enjoyment.
27. Get Married Or Have Kids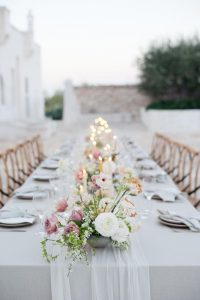 Marriage offers companionship, stability, and financial security. Having kids adds joy and fulfillment to life. Both options can lead to more happiness in your future.
28. Climb a Mountain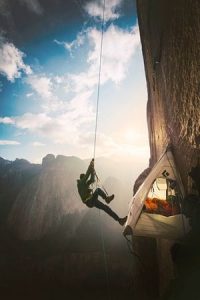 If you like a physical and mental challenge to prove you're still as young as you were yesterday, then consider climbing to the top of a mountain. You can do climbs that last a few hours or ones that are multi-day excursions. It will require a lot of mental and physical capabilities, but it opens you up to some of the most stunning views of nature out there. And once you are at the top it's the perfect time to reflect on the past year and plan for the next.
29. Learn To Play An Instrument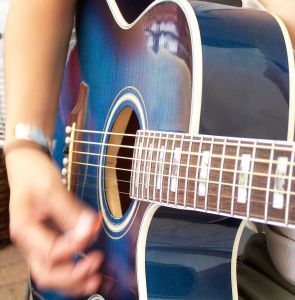 Learning how to play an instrument helps develop creativity, confidence, and discipline. Playing an instrument requires practice, patience, and dedication. However, once you master it, you'll find yourself enjoying its benefits long after learning how to play.
30. Read More Books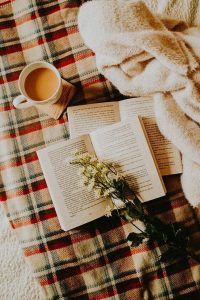 Reading books improves mental health, boosts brainpower, and makes reading enjoyable again. Reading doesn't need to be boring either. Try picking up a book about history, politics, current affairs, or even fiction.
31.
Vacations give friends and loved ones a chance to catch up and enjoy each other's company. Plus, vacations offer plenty of opportunities for bonding activities including hiking, swimming, fishing, and sightseeing.
32. Create Something Artistic
Artists create beautiful works that leave people inspired and feeling good. Whether they're painting landscapes, creating sculptures, or writing poetry, artists have the unique talent to make others feel better.
33. Start A Blog
Blogs help individuals share thoughts, ideas, and opinions with others across the world. If you want to learn how to blog, there are many resources available online.
34. Take Up New Hobbies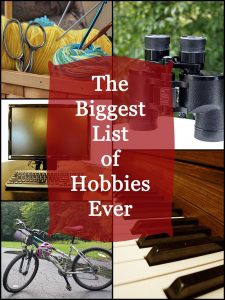 Hobbies improve physical fitness, boost self-esteem and add excitement to everyday life. No matter what hobby interests you, taking part in something new gives you a sense of accomplishment.
35. Volunteer For Charity
Charity organizations benefit society by providing assistance to those less fortunate than ourselves. Volunteering has been proven to increase feelings of well-being and satisfaction.
36. Join A Sports Team
Sports teams teach teamwork, build friendships and prepare athletes for competition. Joining sports clubs also teaches valuable lessons such as perseverance, determination, and commitment.
37. Watch Movies In 3D
3D movies provide a completely immersive experience where viewers don't miss anything. Watching them is fun because you get to wear glasses that let you view everything from all angles.
38. Visit National Parks
National parks preserve natural beauty and wildlife habitats. They also promote conservation efforts and inspire appreciation for nature.
39. Get a Tattoo
You'll likely have to book an appointment in advance if you're planning on getting a tattoo to commemorate your birthday, although some tattoo parlors will allow walk-ins. It is best to know beforehand what permanent ink you would like so that you're 100% sure of the design and tattooist that you trust. After that, you can simply turn up and celebrate your day by treating yourself to somebody art, especially if you've been wanting a tattoo for a while.
41. Make Music Together
Music brings people together through shared experiences. Making music with family members, friends or co-workers can strengthen relationships while improving moods.
42. Go on a Shopping Spree
This is perfect for a last-minute celebration and can be done alone or with friends and family. Perhaps you've had your eye on something for a while and haven't got around to buying it yet, or maybe you're looking for something new to wear to a birthday party later on. Either way, an impromptu shopping spree gets you out of the house on your birthday and lets you receive a present from yourself.
43. Have Coffee Dates
Coffee dates encourage social interaction between two strangers. You never know when these encounters will lead to more meaningful connections.
35. Have a Pajama Party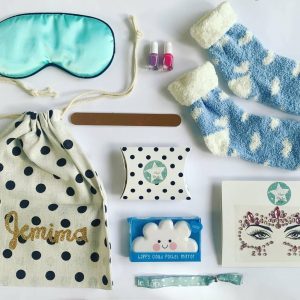 It's a luxury to be able to spend all day in your PJs and you've already got plenty of great ideas listed here to make your pajama day complete! Put on your most comfy pair and opt to have a home spa night, watch movies, play games or just eat lots of yummy food.
Don't have a comfy and cute pair of PJs? Try Pretty Garden's cheetah print pajama set or the dreamy cloud set that can be monogrammed.
45. Buy Tickets To See Concerts
Concert tickets bring fans closer to their idols. Buying concert tickets let you enjoy unforgettable moments with other passionate music lovers.
46. Redecorate Your Bedroom
Unless you're putting together large pieces of furniture, redecorating your bedroom can be quite an enjoyable and cathartic experience. You'll have complete control of how the room looks and you could always ask for decorations as birthday gifts so that everything you use to redecorate your bedroom marks memory of your birthday.
47. Create Artwork
Artists create masterpieces that leave lasting impressions on everyone they come in contact with. Creating artwork requires artistic ability but it's worth every second spent learning this skill.
48. Become More Creative
Creativity encourages innovation and originality. When you're creative, you have the power to make positive changes around you.
49. You can cook on your birthday
If you're a foodie, then cooking is one of the best ways to celebrate your birthday party. You get to eat what you make and it tastes even better when you do it for yourself. If you don't have time or energy to whip up something from scratch, there are plenty of delicious recipes that will satisfy any craving.
50. Take A Selfie
Selfies help document special occasions and share memories with others. Taking selfies makes you feel good about yourself and gives you something to look back at later.
Conclusion
Birthdays are fun because they give us opportunities to express our individuality and creativity. They also allow us to show off our skills and talents. Whether you're celebrating your birthday with loved ones or alone, we hope you find some inspiration in this list of epic things to do on your birthday…
Neil James
Neil James is a great believer in getting things done. This includes getting things ticked off your bucket list! From both personal experience and his own bucket list. He shares with you all many great ideas to ensure you live your life to the maximum.
Related posts