Are you looking for fun things to do but don't want to blow your budget? Fortunately, there are plenty of fun activities that won't cost a dime.
It can be difficult to stay entertained while sticking to a budget. But the good news is, there are plenty of ways to have some fun without spending any money.
From outdoor activities like camping and hiking to indoor entertainment such as crafting and playing board games, there's no shortage of ways to have fun without breaking the bank. If you're in need of ideas on what to do for free, here's a big list of that.
Most Fun Things to Do Without Paying a Penny
With friends, there are plenty of activities that can be enjoyed without spending a dime. From outdoor activities like camping and hiking to indoor entertainment such as crafting and playing board games, here is a list of fun things to do with friends for free.
1. Construct a living room fort.
Creating a living room fort is a great way to transform your space into a cozy and inviting area. With minimal effort, you can make your living room the perfect spot for quality time with family or friends. Start by moving existing furniture around to create an open space in the center of the room. Then, gather some pillows and blankets to form a makeshift tent or pile them up for extra comfort. You can also shop at charity stores for new items like rugs, cushions, and throws to add more color and texture to your fort.
Once you've created your living room fort, it's time to get creative! Hang fairy lights from the ceiling or walls for a magical atmosphere. Place candles around the perimeter of the fort for added ambiance. If you have any board games or books lying around, bring them out and enjoy some quality time together without spending any money. With just a few simple steps, you can turn your living room into an oasis of fun and relaxation.
3. Volunteer at a local pet shelter.
Volunteering at a local pet shelter this winter is a great way to give back and make a difference in the lives of animals. Spending time playing with the animals can be incredibly rewarding, and it's also an opportunity to help those in need. Dogs may need extra attention due to limited outdoor time, so taking them for walks or playing fetch can be beneficial for both you and the pup. Cats are always ready for play, purring, and pets, so spending some quality time with them can be very calming.
Volunteering with friends at a local nonprofit is also a great way to bond while doing something meaningful. Helping those in need can put your own money problems into perspective and remind you of how fortunate you are. Donating your time is free and can make a big impact on the lives of others. Whether it's helping out at an animal shelter or volunteering at a soup kitchen, giving back is always worth it!
3. Spend time on your local trail.
Spending time on your local trail is a great way to get out of the house and enjoy nature. Whether it's a park or a rails-to-trails system, exploring your local trails can be an enjoyable experience. During colder months, bundle up and take advantage of the fresh air and scenery. Invite those with wheelchairs or strollers to join you on a paved trail for an easy walk. Make sure to pack a lunch and water bottle so you can stay hydrated and energized during your hike. Wear comfortable shoes that are suitable for the terrain you will be walking on to ensure an enjoyable experience.
Exploring your local trails is also beneficial for your mental health. Taking in the sights of nature can help reduce stress levels and improve moods. It's also a great way to get some exercise while enjoying the outdoors. You may even come across some interesting wildlife along the way!
4. Patronize your local coffee shop.
It's always a great idea to support your local coffee shop. Not only does it help the local economy, but it also gives you the chance to explore different options and find a spot that you love. Whether you're looking for a cozy atmosphere or a quick cup of joe, there's sure to be something for everyone in your area.
When visiting your local coffee shop, try ordering something new and seasonal. You may discover a new favorite drink or find an unexpected treat that will make your morning routine even more enjoyable. Plus, by patronizing your local business, you'll be helping out the community and contributing to its growth. So next time you need a caffeine fix, why not take the opportunity to explore what your neighborhood has to offer?
6. Plan a movie night.
Movie night is a great way to spend quality time with family and friends. Whether you're watching a movie solo or gathering the family, it's important to plan ahead for a successful movie night. Start by selecting a comfortable spot for watching. Make sure everyone has enough space to relax and enjoy the show. Next, decide on a movie that everyone will enjoy. Choose something that fits the mood of the evening and appeals to all ages if necessary.
Once you have your movie picked out, it's time to get creative with snacks and drinks! Themed snacks are always fun, like popcorn for a classic feel or candy bars for an extra sweet treat. Drinks can range from soda and juice boxes to beer and wine depending on who's attending. Finally, dim the lights and push play! Enjoy your movie night with friends or family in comfort and style.
8. Have an at-home spa day.
A spa day at home can be a great way to relax and pamper yourself without spending too much money. You can use products or ingredients that you already have in your home to create a luxurious spa experience. Start by taking a relaxing bubble bath with Epsom salts, candles, and calming music. This will help you unwind and relax after a long day. After your bath, you can apply masks, scrubs, and treatments to rejuvenate your skin and hair from the winter weather.
There are many DIY recipes online that you can use to make homemade masks and scrubs with ingredients like honey, oatmeal, yogurt, avocado, and olive oil. These natural ingredients will help nourish your skin while also providing some much-needed relaxation. Finally, end your spa day with a mani-pedi or facial massage for an extra bit of pampering.
9. Binge-watch that show — finally.
Binge-watching a TV series is the perfect way to pass the time during the winter season. It's a great way to catch up on all your favorite shows without feeling guilty about it. To get started, make a list of all the shows you want to watch and set aside a day for binge-watching. This will help you stay focused and motivated to finish watching them all.
Once you have your list ready, it's time to start watching! You can start and stop when you feel like it, allowing for other activities in between episodes. This way, you won't get too overwhelmed with watching too much at once. When you finish one show, you can always start another one right away so that there's no break in your entertainment. Binge-watching is an enjoyable activity that can help keep boredom at bay during the winter months. So go ahead and finally binge-watch that show!
10. Take an online mixology class.
Mixology classes are a great way to learn the basics of bartending and build confidence behind the bar. Taking an online mixology class is a convenient way to do this, as you can learn from the comfort of your own home. Before starting the course, you will receive a list of ingredients and supplies that you will need for each lesson. This allows you to get everything ready ahead of time so that when it comes time to start mixing drinks, you'll be prepared.
The lessons in the online mixology class will provide step-by-step instructions on how to make different cocktails and drinks. You'll learn about different types of alcohol, how to measure ingredients correctly, and even some tips on presentation. Once you have mastered the basics, you can start experimenting with your own recipes and adding your own unique twist to each beverage. With practice and dedication, you'll soon become an expert mixologist!
11. Add one fabulous dish to your repertoire.
Having a go-to dish in the kitchen is helpful for those nights when you don't have time to plan an elaborate meal. Whether it's something simple like spaghetti with homemade sauce or something more challenging, having a signature dish can elevate your cooking game. To make it even easier, organize a casual get-together with friends or neighbors and make it a potluck. Everyone can bring their own signature dish, snack or beverage, which will ease the financial burden on the host.
To add one fabulous dish to your repertoire, try something new and exciting that you haven't made before. Look up recipes online or in cookbooks and find one that looks interesting and fun to make. If you're feeling adventurous, try making something from another culture such as Thai curry or Mexican enchiladas. You could also experiment with different flavors and ingredients to create something unique and delicious.
12. Read a book to someone who can't.
Reading a book to someone who can't read is a wonderful way to show your love and care. It's an opportunity to share the joy of reading with someone who might not otherwise have access to books. Whether it's a grandchild, an elderly person, or someone with poor eyesight, reading aloud can be a great bonding experience.
To get started, you can schedule phone dates or do it in person over the winter. You can choose from books in your own collection or visit the library, bookstore, or Amazon Prime for new titles. You could also swap books with friends to discover new favorites and take advantage of used and sale sections at local bookstores. Reading aloud is a great way to spend quality time together while introducing them to stories they may never have heard before.
13. Redecorate or rearrange a room.
Redecorating or rearranging a room can be a great way to refresh your space without spending a lot of money. You can move pieces from one room to another, shop at local charity shops for new items, and even transform your living room into a cozy zone by building a makeshift tent with blankets. Gather all the pillows you have in the house and lay them on the floor for an enjoyable night in. This is also a great way to create a unique experience with your family or significant other.
You can also use this opportunity to declutter and organize your space. Start by sorting through all of your belongings and deciding what needs to stay and what needs to go. Once you've done that, you can start rearranging furniture and accessories around the room. Move furniture away from walls, add some plants or artwork, switch out old curtains for something more modern, or hang up some string lights for an extra special touch.
14. Learn to calm your mind.
The winter months can be difficult for many people, especially when it comes to mental health. With shorter days and colder weather, it can be hard to stay positive and motivated. To help combat this, it is important to take time for self-care and incorporate a daily stretching routine or meditation into your day. Stretching helps to relax the body and mind while meditation can help clear the mind of any worries or anxieties. Taking just a few minutes each day to focus on calming your mind can make a huge difference in how you feel overall.
In addition to stretching and meditating, it is also important to get enough sleep during the winter months. This will help keep your energy levels up and allow you to better manage stress. Eating healthy foods that are high in vitamins and minerals will also help boost your mood and give you more energy throughout the day. Taking care of yourself during the winter months is essential for maintaining good mental health.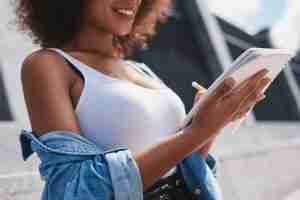 15. Plan your next vacation.
Planning your next vacation can be an exciting and rewarding experience. Start by researching potential destinations to find the perfect spot for you. Consider the climate, activities, and attractions that are available in each location. Once you have narrowed down your choices, book flights, and accommodations if you know your travel dates. If not, look into flexible options that allow you to change or cancel plans without penalty.
If you're feeling adventurous, get out of the house and explore local parks and trails. Pack lunch and a water bottle for your hike so that you can enjoy nature without worrying about finding food or water along the way. Wear comfortable shoes to make sure that you can take full advantage of all the sights and sounds of the natural world around you. With a little bit of planning, your next vacation will be one to remember!
16. Print photos from your phone.
Living in a digital age has its advantages and disadvantages. On one hand, we have the convenience of taking photos with our phones and having them instantly available to share with friends and family. On the other hand, it can be difficult to preserve these memories for future generations. That's why it's important to take the time to upload your images to a picture site and order albums or prints.
Printing photos from your phone is an easy way to ensure that your memories are preserved for years to come. You can choose from a variety of sizes, finishes, and frames so you can create something unique that will last for generations. Plus, you don't have to worry about losing or damaging your photos since they're printed on high-quality paper. Displaying these prints in albums or frames will also add a personal touch to any room in your home. So take the time to print out those special moments and cherish them forever!
17. Try a new skill.
Learning a new skill can be an incredibly rewarding experience. It can open up new opportunities, help you to develop your creativity, and give you something to focus on during your free time. There are many different ways to learn a new skill, from online masterclasses and YouTube tutorials to in-person classes. Examples of skills that you could learn to include pottery, perfecting an English accent, embroidery, foreign languages, knitting, and home repairs.
Finding tutorials to learn a new skill is easy and free online. YouTube is a great resource for finding tutorials to learn new skills. You can search for specific topics or browse through the various categories available. Many of these videos are made by experts in their field who provide step-by-step instructions on how to complete the task at hand. Additionally, there are many websites that offer comprehensive courses on various topics such as coding or photography that will teach you everything you need to know about the subject matter.
18. Utilize your local library.
The local library is a great resource for anyone looking to expand their knowledge and explore new topics. Renewing your library card and checking out books, movies, or other materials is a great way to get started. Taking the time to read or watch what you take home can be an incredibly rewarding experience.
Exploring what's in stock at your local library can be quite exciting. Libraries offer a wide variety of books on different topics, so there is sure to be something that interests you. Reading in the library can also be a cozy and peaceful experience, allowing you to really focus on the material without any distractions. Additionally, it is possible to learn nearly anything for free at the library, making it an invaluable resource for those looking to gain knowledge without spending money.
19. Test out a hack.
Testing out a hack from social media can be an exciting way to make life easier. Whether it's a trick for perfect eyeliner, organizing your home, or gift wrapping, putting the hack into practice and seeing if it works is a great way to save time and energy. If the hack proves successful, incorporate it into your daily life and reap the benefits.
Learning new skills is also a great way to challenge yourself and expand your knowledge. There are many ways to do this such as taking an online masterclass, watching YouTube tutorials, or attending in-person sessions. Examples of skills you could learn to include pottery, perfecting an English accent, and embroidery. Taking classes is a great way to stay motivated and learn something new that you can use in everyday life.
20. Schedule a game night.
Game night is a great way to bring family and friends together for an evening of fun. It's a great way to get everyone away from the distractions of everyday life and just enjoy each other's company. To organize a game night, gather board or card games, snacks, and any necessary supplies. Split into teams and have fun competing to declare a winner. Clear a space to play and make a friendly wager for added fun. You can also look online for other challenges that you can do as well.
Once everything is ready, it's time to start playing! Enjoy an evening of family fun without distractions. Laugh at each other's mistakes, cheer on your team members when they win, and just have a good time with each other. At the end of the night, declare the winning team and celebrate their victory! Game nights are always memorable experiences that will be cherished by all who attend. 
21. Visit a local haunt
Exploring your hometown can be a great way to get to know the area better and discover something new. Visiting local haunts such as boutiques, restaurants, museums, or historic sites can be an enjoyable experience that will help you learn more about your city. Not only will you find unique offerings, but you can also support local businesses and attractions in the process.
If you're looking for some fresh air, bundle up and head to the local park or rails-to-trails system. This is a great way to spend time in nature while also inviting those with wheelchairs or strollers to join in on the fun. Enjoy the paved trails while taking in the sights of nature around you. You never know what hidden gems you may find when visiting a local haunt!
22. Go stargazing
Stargazing is a great way to take in the beauty of the night sky and appreciate the wonders of nature. All you need is a clear night, some blankets, and a star chart to get started. Find a spot with minimal light pollution and lay out your blankets for an evening of stargazing. Look up at the stars and identify constellations or planets. If you have a telescope, use it to get an even closer look at the night sky.
Stargazing is a great way to relax and appreciate the beauty of nature. It's also a great activity for families or friends to do together. So grab your blankets and head outside for an evening of stargazing!
Wrapping Up Free Fun Things
There are many fun things to do for free that can help you stay entertained and active. From learning new skills to visiting local haunts, there's something for everyone. So take advantage of these activities and enjoy your free time!
Neil James
Neil James is a great believer in getting things done. This includes getting things ticked off your bucket list! From both personal experience and his own bucket list. He shares with you all many great ideas to ensure you live your life to the maximum.
Related posts