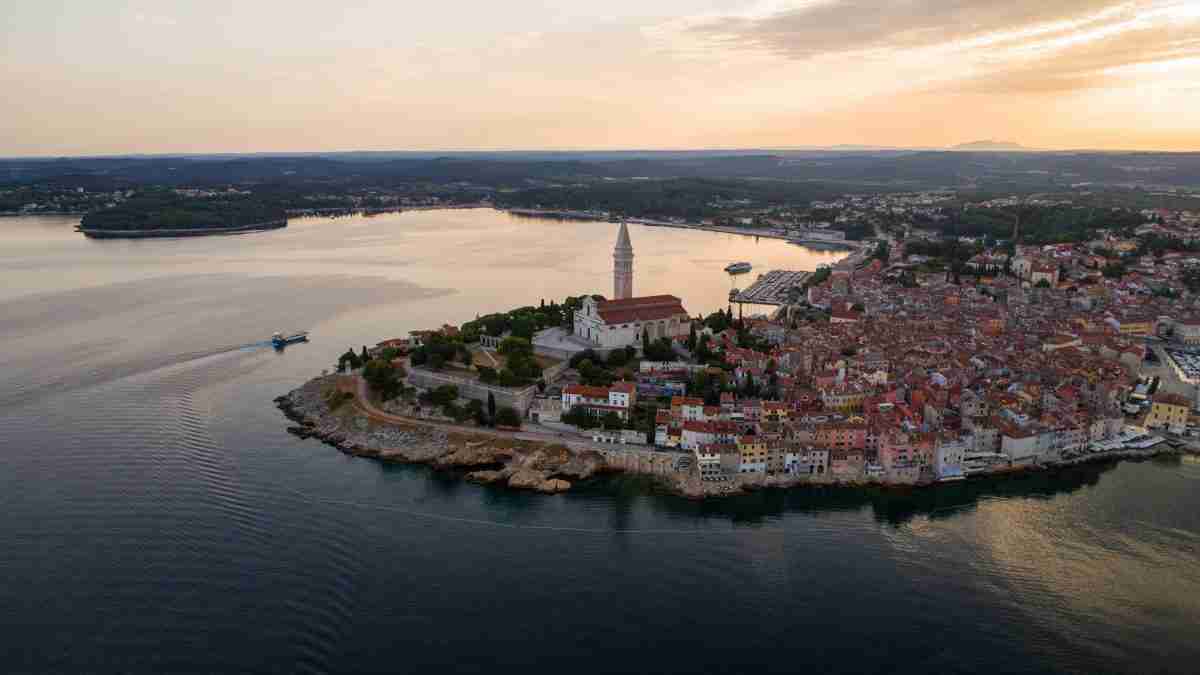 Are you looking for an out-of-the-ordinary destination to escape to this summer? Croatia is quickly becoming one of the most popular vacation spots in Europe. With its stunning coastline, ancient cities, and delicious cuisine, it's easy to see why.
Croatia has a long and storied history, but it wasn't until the 1990s that it became a popular tourist destination. Even then, many people still weren't aware of what an incredible holiday spot this Eastern European nation could be. Croatia has something for everyone from thrilling outdoor adventures to relaxing beach days or cultural exploration in any number of charming coastal cities and villages.
When looking for a holiday destination with plenty of activities, natural beauty, and culture at every turn, consider Croatia! Whether you want to relax on the beaches of Hvar Island or explore Plitvice Lakes National Park, there is something here that will suit your taste buds and stir your soul. Let us delve into what makes Croatia such a great holiday destination.
Reasons Why Croatia Should Be Your Next Holiday Destination
Croatia is a beautiful country with plenty of attractions to explore. From historical towns and mountain ranges to the Adriatic Sea and national parks, there is something for everyone in Croatia. Whether you're looking for a beach holiday or an adventure-filled trip, Croatia has it all. Popular places to visit include Dubrovnik, Split, Zagreb, and Plitvice Lakes National Park. For those looking for something off the beaten path, there are plenty of lesser-known destinations like Krka National Park and Makarska Riviera that offer unique experiences.
Best Places to Visit in Croatia
Croatia is a stunning country with a wealth of attractions to explore. From its ancient cities and mountain ranges to its stunning coastline, there is something for everyone in Croatia. Whether you're looking for a beach holiday or an adventure-filled trip, here are some of the best places to visit in Croatia:
1. Dubrovnik
Dubrovnik is a stunning city in Croatia that has a long and rich history dating back to the 7th century. It is located on the Dalmatian coast and offers visitors plenty of sights to explore and activities to enjoy. Popular activities include walking along the old city walls, riding the cable car up Mount Srd, and taking a Lokrum Island day tour. Game of Thrones fans can take a Dubrovnik Game of Thrones Tour for a behind-the-scenes look at the show. Accommodation options range from hostels to 5* luxury hotels, and there are also public beaches for relaxation. Day trips can be taken to nearby islands, towns, and even neighboring countries such as Montenegro and Bosnia & Herzegovina.
Dubrovnik is an ideal destination for those looking for an exciting holiday full of culture, adventure, and relaxation. The city's old town is full of winding streets lined with historic buildings that have been preserved over centuries. There are many attractions to explore, such as the city walls, Stradun (the main street), and the Franciscan Monastery.
2. Plitvice Lakes
Plitvice Lakes National Park is a stunning natural wonder located in the Lika region of Croatia. It was founded in 1949 and became a UNESCO World Heritage Site in 1979. The park consists of 16 interconnected lakes, 90 waterfalls, and cascades that are surrounded by lush flora and fauna. Visitors can explore the park on foot, take photos, have a picnic, or rent a boat on Kozjak Lake. There is also a small ski resort nearby for those who want to try skiing or snowboarding during their visit.
The Plitvice Lakes National Park is open year-round and can be reached by flying into either Zadar or Zagreb airports. From there, visitors can take a shuttle bus or boat tour to the park. It is worth trying to incorporate Plitvice into your trip if you can as it offers an unforgettable experience with its unique landscape and wildlife. Whether you're looking for adventure or relaxation, Plitvice Lakes has something for everyone.
3. Hvar Town
Hvar Town is a stunning destination located on the south side of Hvar Island in a small bay. It features winding cobbled streets, yachts-lined seafront, beaches, and restaurants. It is a popular destination for tourists looking to party until the wee hours and explores the Pakleni Islands. The waterfront promenade and nearby Pakleni Islands offer swimming spots for visitors to enjoy.
Hvar Town is also known as a popular summer destination for beachside parties. There are plenty of bars and clubs to choose from when it comes to nightlife entertainment. For those looking for something more cultural, Fortica, a medieval castle, offers stunning views of the town. Visitors can also take boat trips around the islands or explore the local markets for souvenirs. With its beautiful scenery and vibrant atmosphere, Hvar Town is an ideal holiday destination for all types of travelers.
4. Rovinj
Rovinj is a beautiful destination in Croatia that offers something for everyone. The cobbled streets and piazzas give the town a romantic atmosphere, while the top-notch restaurants and hip hotels provide plenty of options for travelers looking to enjoy their stay. Nature lovers can explore the nearby forests, beaches, and islands, while those looking for more traditional attractions can visit local churches and monuments.
A Rovinj travel guide is essential for anyone planning a trip to this stunning destination. With detailed information on where to stay, what to do, and where to eat, it's easy to make the most of your time in Rovinj. From exploring the nature trails and visiting historical sites to trying out some of the best restaurants in town, there's something for everyone in Rovinj. Whether you're looking for an adventure or just want to relax by the sea, this Croatian gem has something special waiting for you.
5. Zagreb
Zagreb is the capital and largest city of Croatia, known for its Austro-Hungarian architecture, fun museums, and outdoor markets. Popular attractions in Zagreb include the Museum of Broken Relationships, Dolac Market in the main square, the Museum of Illusions, and the Nikola Tesla Technical Museum. The city is home to an international airport making it a great hub to fly into or out of.
Zagreb is a vibrant city full of culture and history. It is home to myths and legends, the river Sava, the hills of Kaptol and Gric, cafes, restaurants, hostels, clubs, parks, and forests. It is also the largest town in Croatia and an important administrative and economic center. Visitors can explore all that Zagreb has to offer with a variety of activities such as sightseeing tours around the old town or taking part in one of the many festivals throughout the year.
6. Split
Split is a vibrant city located on the coast of Croatia. It is the second largest city in the country and offers plenty of activities for all kinds of travelers. Split is cheaper than Dubrovnik, making it an ideal destination for budget-conscious tourists. Popular attractions include hiking through Parka Suma Marjan, taking a tour of Diocletian's Palace, climbing Split's bell tower, and having drinks along the promenade.
Split is home to Diocletian's Palace, a 4th-century Roman city with cafes, shops, and restaurants. This ancient palace provides visitors with a unique glimpse into history and culture. Hike along the forested paths of Marjan hill for a sweeping panorama of the city and seascapes. The harbor in Split is also a great launching pad to explore nearby islands such as Brač, Hvar, Vis, Šolta, and Korčula. With its stunning views, rich history, and vibrant culture, Split is an ideal destination for any traveler looking to explore Croatia.
7. Krka Waterfalls National Park
Krka National Park is a stunning tourist attraction in Croatia, located near the city of Skradin. It is known for its tufa cascades, emerald green waters, deep canyons of Krka River, water mills, monasteries, and boardwalks. Visitors can access the park by boat from nearby Skradin and swim at designated areas from June to September. A day trip from Split to Krka Waterfalls with a boat ride is also available.
The park offers plenty of activities for visitors to enjoy such as swimming in the emerald green waters, exploring caves, and taking hikes along boardwalks. There are also tours available that will take visitors to explore the park's most notable sites and learn about transportation, entrance fees, and more. Swimming is allowed in the park but visitors should be aware of safety regulations before entering the water. Krka National Park is an amazing place to visit and explore with its beautiful scenery and diverse wildlife.
8. Zadar
Zadar is a coastal city located in Croatia that is known for its Roman ruins and charming old town. It offers a variety of activities such as beaches, mountains, hiking trails, and some of the best sunsets in the world. One of Zadar's most famous attractions is the Sea Organ and Sun Salutation – sound and light spectacles that are world-renowned. The old town of Zadar is full of historical sites, including Unesco-recognized defensive walls and the Sea Organ. At nightfall, visitors can witness one of the most stunning sunsets in the world from the northwest corner of the old town.
Vransko Lake Nature Park is another popular destination near Zadar. Located just one hour south of Zadar, this nature park is home to more than 100 bird species and provides an opportunity to explore nature at its finest. Whether you're looking for a relaxing beach day or an adventure through nature, Zad ar is the perfect destination for your next holiday.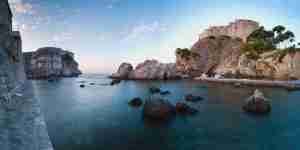 9. Brac Island
Brac Island is located in central Dalmatia and is renowned for its stunning Zlatni Rat beach. This beach is one of the most famous images of Croatia and a popular destination during summer. The island offers many beautiful pebbly and sandy beaches, as well as good tourist infrastructure and local food. Popular activities on Brac Island include visiting the Stina Winery, exploring the Golden Cape Beach in Bol, and enjoying a weekend getaway.
The main resorts on Brac are Bol, Supetar, and Milna, offering a mix of beaches and resort life. There are daily ferries to Milna, Bol, and Supetar from Split year-round, plus summer connections to other islands. Visitors can enjoy a variety of activities such as swimming, snorkeling, kayaking or simply relaxing on the beach with a cocktail in hand. For those looking for something more active, there are plenty of hiking trails to explore or boat trips around the island that offer spectacular views.
10. Korcula Island
Korcula Island is a stunning destination located between Mljet and Hvar islands in Croatia. It is known for its dense forests, Vela Spila Cave, vineyards, and the birthplace of Marco Polo. Exploring Korcula's medieval-era old town is a must-do activity, featuring St. Mark's Cathedral, the Town Museum, Bishop's Treasury, and Arneri Palace. The town is often compared to Dubrovnik and is a great place to visit with plenty of sights.
The island also offers plenty of activities for travelers looking to explore the area. There are many beaches and coves around the island that are perfect for swimming or sunbathing. For those looking to explore further afield, there are ferry connections to the mainland and other islands as well as catamaran connections from Korcula Town to Mljet, Dubrovnik, Hvar, and Split during July and August.
Tips for Planning the Perfect Vacation in Croatia
Planning the perfect vacation in Croatia can be a daunting task, but with some careful planning and research, you can have an unforgettable experience. Here are some tips to help you plan your perfect Croatian holiday:
Choose Your Destination Wisely: Croatia is full of beautiful destinations, so it's important to choose one that suits your needs and interests. Consider factors such as budget, activities, and attractions when deciding on your destination.

Research Accommodation Options: Croatia has a wide range of accommodation options from budget hostels to luxury resorts. Do some research to find the best option for you.

Plan Your Itinerary: Once you've chosen your destination, it's time to plan your itinerary. Consider what activities and attractions you want to see and plan your days accordingly.

Book Your Flights: Croatia is well-connected by air, so it's easy to find flights from major cities around the world. Book your flights in advance to get the best deals.

Get Travel Insurance: It's important to get travel insurance before you go on holiday, as it will cover you in case of any unexpected events.
Croatia Conclusion
In conclusion, Croatia is an excellent holiday destination for all types of travelers. With its stunning beaches, vibrant cities, and diverse activities, there's something for everyone to enjoy. Whether you're looking for a relaxing beach getaway or an action-packed adventure, Croatia has it all. So what are you waiting for? Start planning your perfect Croatian holiday today!
Neil James
Neil James is a great believer in getting things done. This includes getting things ticked off your bucket list! From both personal experience and his own bucket list. He shares with you all many great ideas to ensure you live your life to the maximum.
Related posts