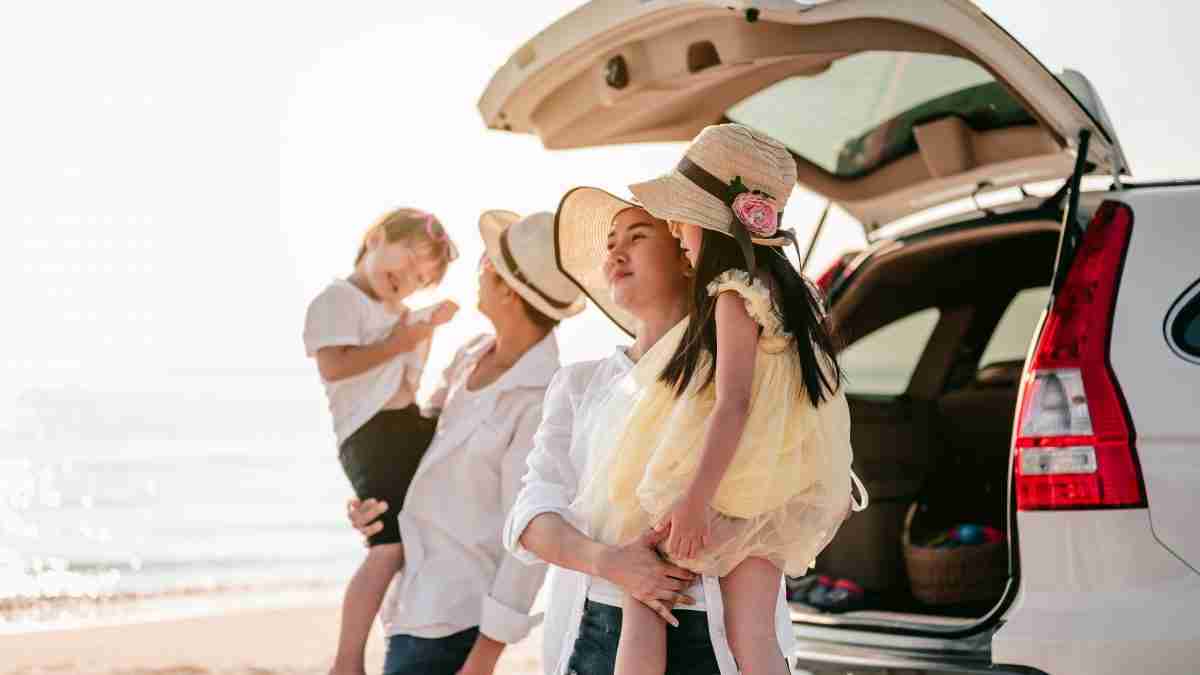 Do you struggle with packing for vacations? Are you the type of person who often packs too much, or too little?
No matter how good your plans are, packing is essential when traveling. It can be easy to overpack if you're not sure what to take and what to leave behind, but it's equally important to not forget certain items that may be essential during your journey. In order to make sure that your travel luggage is well-packed, there are several guidelines that can help you.
It doesn't matter if you're all about luxurious trips or want to save money on a budget holiday – having the right accessories when traveling is vital for a smooth journey and an enjoyable vacation. To make sure you don't forget anything important and that everything fits into your carry-on bag, read on for the top travel packing tips.
Top Travel PackingTakeaways From This Article:
Packing light is essential for a successful and stress-free trip.

Utilize packing cubes, compression bags, and other organizational tools to maximize efficiency.

Plan ahead and pack an outfit in order to save time and space in your suitcase.
10 Essential Packing Tips For Any Type Of Travel
Packing for a trip can be a daunting task, but with the right tips and tricks, it doesn't have to be. Travel + Leisure editors have compiled 18 top travel packing tips to help make your next journey stress-free. These tips include strategies to keep clothes wrinkle-free, cosmetics spill-proof, and souvenirs safe. They also offer advice on how to best organize carry-on luggage, pare down to avoid excess baggage fees, and remember the little items you're likely to forget.
The key takeaway from these packing tips is that traveling light is essential for a successful trip. Experts have different approaches to packing, but there are hacks that make the process easier. Pack light and only bring the essentials; utilize packing cubes, compression bags, and other organizational tools; consider rolling clothes instead of folding them; and use vacuum seal bags or space saver bags for bulky items like sweaters or jackets. With these tips in mind, you'll be sure to have a stress-free journey.
1. Pack by Outfit
Packing by outfit is a great way to save space in your suitcase. Instead of packing individual items, you can plan out complete outfits for the activities on your itinerary. This will help you avoid having to check a bag and make sure that you have everything you need for each event. Planning ahead is essential when it comes to packing by outfit. Consider what clothes would be suitable for each activity and pack complete outfits accordingly. Don't bring items that require other items to be worn, such as a dress shirt without a tie or dress shoes without socks. Also, consider your itinerary when packing, and don't bring unnecessary items that won't be used during the trip. Use mix-and-match items, so you appear to have different outfits for each day.
By packing by outfit instead of individual items, you can save time and space in your suitcase while still ensuring that you have everything you need for each event on your itinerary. It may take some extra planning ahead of time but it will be worth it in the end when you don't have to worry about forgetting something or having to check a bag.
2. Lay Things Out First
When it comes to packing for a trip, it is important to lay out all of the items before packing them. This helps determine which items are necessary and allows for more efficient use of space in the suitcase. Start with the bulkiest items first and fill in any gaps with lightweight items. This creates a sturdy base layer that will help keep everything secure during transport.
When laying out clothing, tops should be facedown and folded in the sleeves before rolling from the bottom up to prevent creases. The pant's legs should be put together and rolled from the waist down. Once all of the clothes have been rolled, they can be placed in the suitcase before packing accessories and other oddly shaped items like shoes or hair tools. By taking this extra step, travelers can save time and space when packing their bags for a trip.
3. Have a Dedicated, Pre-packed Travel Dopp Kit
Having a dedicated, pre-packed travel Dopp Kit is an essential part of any traveler's packing routine. Not only does it save time and frustration when packing for a trip, but it also ensures that all necessary items are included. Tanner Saunders, the Associate Digital Editor, recommends keeping a travel-only toiletry bag with duplicates of all necessary items. The Rains Small Dopp Kit is an ideal option for those looking to purchase pre-packed travel, Dopp Kit.
When packing for a trip, it's important to pack light and use packing cubes to maximize space. Rolling clothes instead of folding them can help reduce wrinkles and save space as well. Additionally, bringing a few versatile items that can be worn multiple times in different ways will help minimize the amount of clothing needed while still providing plenty of outfit options. With these tips in mind and the right pre-packed travel Dopp Kit, travelers can be sure they have everything they need for their next adventure.
4. Choose a Soft-Sided Bag
Soft-sided bags are a great choice for those looking for more flexibility when packing than hard-sided roller bags. Skye Senterfeit, Photo Editor, recommends the Mark Fold Weekender Revised in Navy Canvas as an excellent option. This bag can be purchased for $185 from makr.com and is perfect for traveling around the city or on short trips. When choosing a suitcase or bag, consider the destination and what type of items you will need to pack. A briefcase may not be suitable if you are traveling around the city, so opt for something more lightweight and flexible like a soft-sided bag. Additionally, make sure to consider the weight of your bag when packing to avoid extra strain on your body while carrying it.
5. Have a Ready-to-go Health Kit (First Aid Kit)
Having a ready-to-go health kit is an essential item to have on hand when traveling. A pre-made kit can be purchased online for around $20.57, or you can create your own with only the essentials. Your health kit should include Band-aids, Neosporin, pain relievers, cold medicine, medicine for stomach trouble, itch relief ointment, antibiotics, and ear plugs. Additionally, medications such as ibuprofen, paracetamol, Imodium, sore throat lozenges, antihistamines, and cold/flu tablets should be included in any travel first aid kit. Antiseptic cream, antihistamine cream, and alcohol swabs are also important for wound care. Oral rehydration sachets are useful for dehydration or food poisoning and sewing equipment such as needles, thread buttons, and safety pins should also be included in your health kit.
Having a ready-to-go health kit is an invaluable asset when traveling, as it can help to prevent or treat minor illnesses and injuries. With the right items in your health kit, you can be sure that you are prepared for any situation.
6. Separate Jewelry With Snack Size Bags
Separating jewelry with snack-size bags is a great way to prevent tangling and keep your pieces organized. Before packing each necklace in a bag, make sure to fasten the clasp so it won't come undone during travel. Ziploc Double Zipper Storage Bags are recommended for this purpose and can be purchased on Amazon. For inexpensive jewelry, store them in a seven-day plastic pillbox or 35-millimeter film container lined with tissue. Precious gems should be worn during travel to reduce the risk of loss or theft. It's important to follow advice from Gilford when packing and transporting jewelry to ensure that it stays safe and secure.
Make sure all pieces are stored separately, preferably in individual snack-size bags, and that they are securely fastened before being placed into luggage or other containers. This will help protect your jewelry from damage caused by shifting or jostling during transit.
7. Check the Hotel Closet
Hotel closets are a great way to make packing for a return journey much easier. High-end hotel rooms typically have draw-string fabric bags for laundry and shoes in the closet, which are semi-disposable but great for packing. Separating shoes and dirty laundry with these bags can help keep everything organized and reduce security hassles when checking your bag. Certain items must be checked, such as ice axes, ski poles, and Swiss Army knives, so it's important to check the closet before leaving the hotel. Traveling light is also beneficial; it can help avoid overweight baggage fees and make it easier to carry the bag at the destination. Checking the hotel closet before leaving is an important part of any traveler's routine that can save time and money in the long run.
8. Be Prepared for Wet Swimwear
When packing for a beach trip, it is important to be prepared for wet swimwear. A great way to do this is by packing a plastic grocery bag or using a hotel shower cap to store wet clothes. This will allow you to enjoy your time at the beach without worrying about wet clothes on the way home. Jacqueline Gifford, Editor-in-Chief of Travel + Leisure magazine, recommends this tip for packing and returning from the beach.
Another great tip is to use a shower cap to protect shoes from dirt and grime while traveling. A shower cap can be found in the hotel bathroom and can easily be used by placing shoe soles down in the shower cap for instant protection. This simple trick will help keep your shoes looking clean and new after a day of fun in the sun.
9. Use Marie Kondo's Folding Method
Marie Kondo's folding method is a great way to maximize space in drawers and quickly pack for trips. The method involves folding clothes into small, neat rectangles that can be stacked vertically in drawers. This allows you to see your entire wardrobe at once, saving time when packing for vacations. Additionally, the folded items take up less space than traditional methods of folding clothes, allowing you to fit more items into a single drawer.
To learn more about the Marie Kondo folding method, purchase "The Life-Changing Magic of Tidying Up: The Japanese Art of Decluttering and Organizing" by Marie Kondo on Amazon. In this book, Kondo explains her unique approach to tidying up and organizing your home. She provides detailed instructions on how to fold clothes using her method as well as tips on how to declutter and organize other areas of your home. With this book, you'll be able to make the most out of your wardrobe and keep it organized with ease.
10. Keep Essentials Packed and Ready to Go
Having the right essentials packed and ready to go is essential for any trip. Whether it's a weekend getaway or a longer vacation, having the essentials on hand can make all the difference. To start, keep a clear toiletry bag with your favorite products so you don't have to worry about packing them each time.
Have a few plane product go-to's like chargers, lip balm, eye masks, and neck pillows in a favorite travel bag that you can grab quickly when needed. Streamline the packing process by having items like sunscreen and bug spray on hand for specific trips. Leave some space in your bag for souvenirs and purchases you may make along the way.
What Is The Best Order For Packing Needs?
When it comes to packing for a trip, the best order for packing needs is to start with the most important items first. Begin by packing any essential documents such as passports, tickets, and visas that you can get access to easily. Next, pack clothing and other items that you will need immediately upon arrival such as toiletries, medications, and electronics. After that, move on to heavier items like books or souvenirs.
Finally, fill in the remaining space with items that are not as important such as extra clothing or souvenirs. By packing in this order, you will ensure that all of your essential items are packed and ready to go when you need them. You can also use vacuum-sealed bags to decrease space.
Can Specific Items Be Packed In Designated Places?
When it comes to packing for a trip, it can be helpful to designate specific items to certain places in your suitcase. This way, you can easily find what you need without having to rummage through your entire bag. For example, if you're traveling with electronics, such as a laptop or camera, it's best to pack them in the front pocket of your suitcase so they're easy to access.
Additionally, you can pack items like toiletries and medications in a designated pouch or bag so that they're not mixed in with your clothing. By packing items in designated places, you can make sure that everything is organized and easy to find when needed.
What Are The Best Travel Bags For Quick-Access Items?
When it comes to traveling, having quick access to your items is essential. Whether you're going on a business trip or a leisurely vacation, having the right bag can make all the difference. Here are some of the best travel bags for quick-access items:
Backpacks:

Backpacks are great for carrying around all of your essentials while keeping your hands free. Look for a lightweight bag with multiple compartments for easy organization.

Crossbody Bags:

Crossbody bags are perfect for keeping your important items close to you and easily accessible. Look for one with adjustable straps and plenty of pockets for organizing your items.

Fanny Packs:

Fanny packs are great for carrying around smaller items like phones, wallets, and keys without having to lug around a larger bag. Look for one with adjustable straps and plenty of compartments.

Tote Bags:

Tote bags are perfect for carrying around larger items like laptops and books while still having quick access to them. Look for one with multiple pockets and sturdy straps for easy carrying.
Should Clothes Be Folded Or Rolled When Packing?
When it comes to packing for a trip, there are many different approaches. One of the most common questions is whether clothes should be folded or rolled when packing. The answer depends on the type of clothing and the size of your suitcase.
Folding is the traditional way to pack clothes and can be used for most types of garments. Folding keeps items neat and organized, and allows for more items to be packed in a suitcase.
Rolling is another option for packing clothes and can be used for items like t-shirts, jeans, and shorts. Rolling takes up less space than folding, so it's great for packing more items into a smaller suitcase. However, rolling can cause wrinkles in some fabrics, so it's best to use this method sparingly.
We recommend using vacuum-packed bags to fold and store your clothes. Clothing is placed into bags and the air is removed (usually by a pump that is provided) Thus, clothing is perfectly kept with less space needed in your suitcase or travel bag. Also, it is less likely to get creased up, so no need for ironing at your destination!
Final Thoughts On Packing For A Journey or Trip
Packing for a trip can be a daunting task. However, by designating specific items to certain places in your suitcase and choosing the right bag for quick-access items, you can make sure that everything is organized and easy to find when needed. Additionally, whether you choose to fold or roll your clothes depends on the type of clothing and the size of your suitcase. With these tips, you'll be ready to travel in no time!
Neil James
Neil James is a great believer in getting things done. This includes getting things ticked off your bucket list! From both personal experience and his own bucket list. He shares with you all many great ideas to ensure you live your life to the maximum.
Related posts