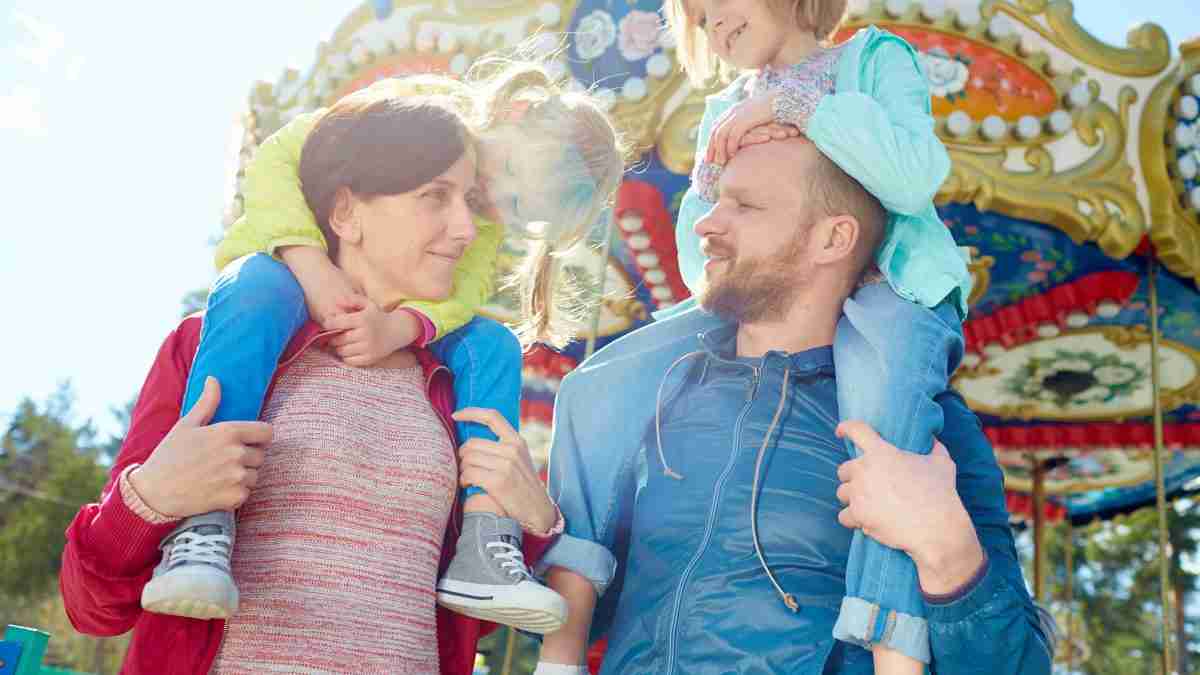 Are you planning a magical trip to Disneyland? Whether you're embarking on your first visit or are a seasoned veteran of the resort, there's always room to learn more and improve your vacation experience.
Disneyland is an iconic destination that many people look forward to visiting with family and friends. It's a place filled with wonder and excitement that takes you away from the everyday hustle and bustle.
From maximizing your time in the parks to finding delicious dining options, there's a lot that goes into planning the perfect Disneyland vacation. To make sure you get the most out of your Disneyland experience here are some tips and advice for your upcoming trip.
Key Disneyland Vacation Article Points:
Being flexible with ticket prices can save you money while planning a Disney trip.

Download the Disneyland app to access FASTPASS reservations, dining options, and character locations.

Staying at one of the three Disney hotels allows for early entry into the parks and offers impressive thematic design and customer service.
Disneyland Vacation Tips: Get Ready For The Ultimate Trip!
Are you ready for the ultimate Disneyland vacation? Whether you're a first-time visitor or a seasoned veteran, there are always tips and tricks to make your trip even more magical. From maximizing your time in the parks to finding delicious dining options, here are some essential tips and advice for planning the perfect Disney getaway.
Browse the Disney Calendar to Find the Best Ticket Prices
Planning a trip to Disney World or Disneyland can be an exciting and expensive endeavor. One way to save money is by browsing the Disney calendar for the best ticket prices. Prices around holidays and school breaks are more expensive, so being flexible with your schedule can help you get the cheapest tickets. Additionally, bringing snacks from home is an easy way to save money at Disney World and Disneyland. Stashing a few items in your bag can help you avoid buying food inside the park, which can be quite pricey. You don't have to bring a full picnic lunch, but having some snacks on hand will help you save money throughout your visit.
Overall, taking the time to research ticket prices and plan ahead with snacks will make your trip to Disney World or Disneyland more affordable. Checking the official Disney website for the best ticket prices is essential if you want to get the most bang for your buck. Additionally, bringing along some of your own snacks will help you save money on food while still enjoying all the delicious treats Disney has to offer.
Download the Disneyland App
The Disneyland App is a must-have for anyone planning a trip to the iconic theme park. Not only does it allow users to purchase tickets and reserve dining options, but it also provides access to FASTPASS reservations, showtimes and hours, and wait times for rides. This makes it easier than ever to plan out your day at the park and make sure you don't miss any of the attractions.
The app also offers mobile ordering, allowing visitors to order food from their phone and pick it up when ready. This is especially helpful if you're in a rush or don't want to wait in line for food. Additionally, the app helps visitors locate characters in the park so they can take pictures with them during their stay. With all these features combined, the Disneyland App is an invaluable tool for anyone looking to make the most of their time at the happiest place on earth.
Stay at a Hotel in the Disneyland Park Area
Staying at a hotel in the Disneyland Park area is an excellent way to make the most of your visit. Guests who stay at one of the three Disneyland hotels – Disney's Paradise Pier Hotel, Disney's Grand Californian Hotel, and Disneyland Hotel – have the added benefit of entering the parks earlier than regular guests. All three hotels are known for their thematic design and customer service, making it a great experience for all visitors.
When booking a stay at one of these Disney hotels, there are many perks that come with it such as luggage transport between hotels and access to Club Level stays. It is always recommended to check the Disney website for the lowest price when booking a stay. There are also different types of Disney hotels to choose from such as deluxe and moderate resorts which can be great options depending on what you're looking for. Staying at a hotel in the Disneyland Park area is sure to be an unforgettable experience.
Be a Single Rider
Single-rider lines are a great way to save time and bypass long wait times on Disney rides. Single riders enter a special line and cast members will use them to fill empty seats, allowing them to move much quicker than the regular line. This is an especially great option for older kids and adults who want to save time by skipping the regular line. The downside is being separated from friends and family, as single riders are used as placeholders on empty seats for the rides.
At the Disneyland Resort, there are several rides that offer this single-rider option. These lines usually have more than half the wait time of the regular lines, making it a great way to get on your favorite ride faster. It's important to note that you may not be able to ride with your group if you choose this option, but it can be worth it if you're looking to save some time. So if you're looking for a way to beat those long lines at Disney, consider taking advantage of the single-rider line.
Make a Reservation at Olga's Cantina
Olga's Cantina is the hottest new bar in Disneyland Park located in Star Wars: Galaxy's Edge. This exciting and immersive experience is a must-see for any Star Wars fan, and reservations are required to visit Olga's Cantina or you may have to wait hours in the standby line. To ensure entry into another galaxy and experience the movie set-like atmosphere, it is best to make a reservation a few weeks in advance.
Booking a table-service restaurant for lunch at Olga's Cantina is also an excellent way to take a break from the parks. Enjoy the opportunity to cool off from the sun and rest your feet while enjoying some of the delicious food and drinks offered at Olga's Cantina. If you plan on spending an afternoon of rides, consider booking a longer lunch so that you can fully enjoy your time at this unique location. With its vibrant atmosphere, Olga's Cantina is sure to be an unforgettable experience.
Wear Comfortable Walking Shoes
When planning a trip to the Disneyland Resort, it is important to wear comfortable walking shoes. Walking around the resort can involve a lot of steps and standing in line for rides. To avoid discomfort and sore feet, sneakers or hiking shoes are recommended as they provide comfort and support. Salomon Ultra Raid shoes are a great option for those looking for comfortable walking shoes for their Disney trip.
Walking around the site can result in taking over 20,000 steps, so wearing comfortable shoes is essential. Trainers are ideal as they provide cushioning and shock absorption which helps reduce fatigue and pain in your feet. It is also important to make sure that your shoes fit properly and don't rub against your skin or cause blisters. Wearing comfortable walking shoes will ensure that you enjoy your time at the Disneyland Resort without any foot-related issues.
Bring a Backpack
Bringing a backpack to the Disneyland Resort is a great way to ensure that you have everything you need for your day at the park. Not only can you pack extra clothing layers, a rain poncho, food, and water, but you can also pick up some Disney souvenirs along the way. Waist packs are an especially convenient way to carry items securely and keep your hands free while exploring the park. Small backpacks or daypacks are also useful on rides that don't provide storage space. The Baggallini Messenger Bag is a popular choice for Disney park fans, with lots of pockets and compartments including an outer mesh pocket for a water bottle.
Having a backpack with you when visiting the Disneyland Resort will make your experience much more enjoyable and stress-free. You won't have to worry about leaving anything behind or having to carry too many items in your hands. With all of the different styles available, there's sure to be one that fits your needs and style!
Establish a Meeting Ground for Your Family in Case They Are Lost
When visiting Disneyland or Disney California Adventure, it is important to establish a meeting ground in case a family member gets lost. The best home base locations are the Walt Disney and Mickey statue in front of Sleeping Beauty's castle at Disneyland and the water fountain near the entrance at Disney California Adventure. Remind your children to consult a Disney worker if they are lost, as they will personally walk them over to the child lost and found.
It is also important to set a home base or meet-up point when visiting Disneyland with older kids or a group of friends. Tell your whole group to go to your selected meet-up location if they ever get separated and wait there until someone comes for them. This way, everyone can be reunited quickly and safely without having to search all over the park for each other. Establishing a meeting ground is an essential part of planning any trip to Disneyland or Disney California Adventure, so make sure you plan ahead.
Bring Your Own Food
Bringing your own food and drinks to Disneyland is a great way to save money and still enjoy the magic of the parks. It's smart, eco-friendly, and accepted by Disneyland. Disney has rules on the size of coolers and no loose ice is allowed, but bringing your own food is allowed. This can be especially helpful for those on a budget who may not be able to afford restaurant food or snacks in the parks. It also helps reduce waste since you can bring reusable containers with you instead of relying on single-use items.
Outside alcohol is not permitted in the parks, so it's important to remember that when packing your cooler. However, if you're looking for a more affordable way to enjoy all that Disney has to offer without breaking the bank, bringing your own food is definitely an option worth considering. Not only will it save you money, but it will also help reduce waste and keep your stomach full while exploring all that Disneyland has to offer.
Catch Live Music Inside Disneyland
Live music can be found in Disneyland almost every hour of the park's opening. From the Pearly Band in Fantasyland, which includes drums and a tuba, to musical entertainment in Tomorrowland, Main Street, New Orleans Square, Frontierland and Fantasyland, there is something for everyone. Paid Lightning Lane line-skipping has replaced free paper FastPass at Disneyland. Star Wars: Galaxy's Edge and Avengers Campus Marvel Land have been added to the park, with the latter featuring a Stuntronics Spider-Man.
The 100 Years of Wonder Celebration will kick off on January 27th, 2023 with two new nighttime spectaculars and the opening of Mickey & Minnie's Runaway Railway in Toontown. Disneyland is introducing new attractions in 2023 and beyond; consult the What's New & Next guide for details on upcoming additions. Plan a Disneyland vacation to experience all these new attractions as well as catch some live music inside the park.
Buy an Autograph Book and Meet Your Favorite Character
Autograph books are a great way to meet your favorite Disney characters. Whether you're visiting the park for the first time or you're a seasoned veteran, buying an autograph book is a fun pastime activity that will make your trip even more memorable. Characters can be found in their specific lands inside the park, such as Snow White or Maleficent in Fantasy Land and Maribel from Encanto in Adventure Land. 
To save time from waiting in lines for characters, consider booking a Character Dining experience. Breakfast is usually the best option for early admission to the park and gives you plenty of time to explore before other guests arrive. For those who want to learn more about character dining at Disneyland, there is a complete guide available online with all the information needed to make reservations. With an autograph book and some planning ahead of time, meeting your favorite characters can be an exciting part of any Disney vacation.
Pay for Fast Passes
Disneyland has recently implemented a new system for guests to enjoy shorter wait times at their favorite attractions. The FastPass system, which used to be free, now requires payment via the Disneyland App. Guests can purchase up to two Lightning Lane tickets per day for a fee that usually doesn't exceed $20. This is a great way for visitors to get the most out of their time at the park and experience more rides in less time.
In addition, Disney Premier Access can be purchased on a per-ride basis. Prices range from €5-€15 per ride, depending on the attraction and demand. This is an ideal option for those who want to avoid long lines and have access to exclusive experiences throughout the park. With these new payment options, guests can make sure they get the most out of their visit without having to worry about long wait times or missing out on popular attractions.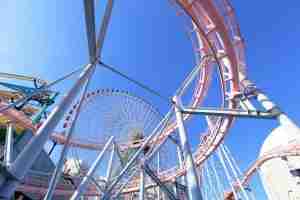 Be a Part of the Pin Community
The pin community at Disney World is a vibrant and exciting way to make new friends and explore the park. By purchasing an official Disneyland lanyard and your first pin, you can join the pin community and start trading pins with other Disney guests. Pin trading is a popular activity at Disney World, so it's beneficial to research the culture of pin trading before visiting. There are plenty of opportunities to trade pins with other lanyard-wearing guests, as well as buy character pins from official Disney merchant stores in the park.
Trading pins are a great way to meet new people while exploring all that Disney World has to offer. Not only can you find an abundance of pins available for purchase or trade, but you can also create unique memories by interacting with fellow pin traders. It's easy to get started – just pick up your first pin and start trading! With a little bit of research and some friendly conversation, you'll soon be part of the pin community.
Reserve a Locker
Renting a locker at Disneyland Resort or Disney California Adventure is a great way to store items you won't need while going on rides. Lockers are located inside the park on Main Street and outside of the main entrance, so you can easily access them when needed. Inside the park, lockers are located halfway down on the Tomorrowland side and fill up quickly, so it's best to rent one as soon as possible. Having a locker will save you from having to carry around your belongings all day, such as extra layers and just-in-case items. It's also a great way to store backpacks and other items while visiting the park.
When renting a locker, be sure to bring cash or a credit card for payment. The cost of renting a locker varies depending on size and location, but typically ranges from $5-$15 per day. You'll also need to provide an ID in order to rent a locker, so make sure you have that with you when visiting the park.
Plan Ahead!
Planning ahead is key when it comes to making the most out of your Disneyland vacation. Before you go, make sure to research the park and create a plan for your visit. This will help you save time and money by avoiding long lines and expensive meals. It's also important to check the park's calendar for special events or seasonal attractions that may be available during your visit.
Additionally, be sure to purchase your tickets in advance and make any necessary reservations. This will help you avoid long lines and ensure that you get the most out of your time at Disneyland. Finally, don't forget to pack all the essentials for a day at the park, such as sunscreen, hats, and comfortable shoes. With a little bit of planning ahead, you'll be sure to have a magical time at Disneyland.
Take Advantage of FastPass to save waiting in Queues
Disneyland offers a great way to save time and skip the lines with its FastPass system. By using your park ticket, you can reserve a spot in line for select attractions and shows up to 30 days in advance. This is a great way to make sure you get on all your favorite rides without having to wait in long lines. Additionally, you can use the Disneyland app to check wait times and book FastPasses on the go.
Be sure to take advantage of this great tool to make the most out of your Disneyland vacation. With a little bit of planning, you can easily maximize your time at the park and enjoy all that it has to offer.
Essential Disneyland Packing List & How To Make The Most Of It
When it comes to planning a Disneyland vacation, packing is essential. To make sure you have the best time possible, here's a list of must-haves for your trip:
Comfortable Shoes:

You'll be doing a lot of walking around the park, so make sure to bring comfortable shoes that will keep your feet supported and happy all day long.

Sunscreen: T

he California sun can be intense, so make sure to bring sunscreen and reapply throughout the day.

Rain Gear:

Even if the forecast looks clear, it's always a good idea to bring a rain jacket or umbrella just in case.

Snacks & Water:

To save money and time, pack snacks and water bottles for your group so you don't have to purchase them in the park.

Portable Charger:

To make sure your phone doesn't die while you're exploring the park, bring a portable charger so you can keep your devices charged throughout the day.

Autograph Book & Pen:

If you plan on meeting any of the Disney characters, make sure to bring an autograph book and pen so they can sign it for you.

Cash & Credit Cards:

To make sure you're prepared for any purchases, bring both cash and credit cards with you to the park.
What Are The Best Times To Visit Disneyland?
If you're planning a trip to Disneyland, one of the most important things to consider is when to visit. The best times to visit Disneyland depend on several factors, such as the time of year and your budget.
The busiest times at Disneyland are during the summer months, school holidays, and weekends. During these peak periods, lines for rides can be long and hotels may be more expensive. To avoid the crowds, try visiting during the off-season, such as in late fall or early spring.
If you're looking to save money, consider visiting during the weekdays when hotel rates and ticket prices are usually lower. Additionally, Disneyland often offers discounts on tickets and packages during these times.
No matter when you decide to visit, be sure to plan ahead and book your tickets and accommodations in advance to make the most of your trip.
Conclusion 
Visiting Disneyland is a magical experience that can be enjoyed by people of all ages. To make the most of your trip, it's important to plan ahead and bring the essential items you need for a successful vacation. Be sure to rent a locker to store your belongings, pack snacks and water bottles, and bring cash or credit cards for purchases. Additionally, consider visiting during the off-season or weekdays to save money and avoid crowds. With these tips, you'll be sure to have a magical time at Disneyland.
Neil James
Neil James is a great believer in getting things done. This includes getting things ticked off your bucket list! From both personal experience and his own bucket list. He shares with you all many great ideas to ensure you live your life to the maximum.
Related posts