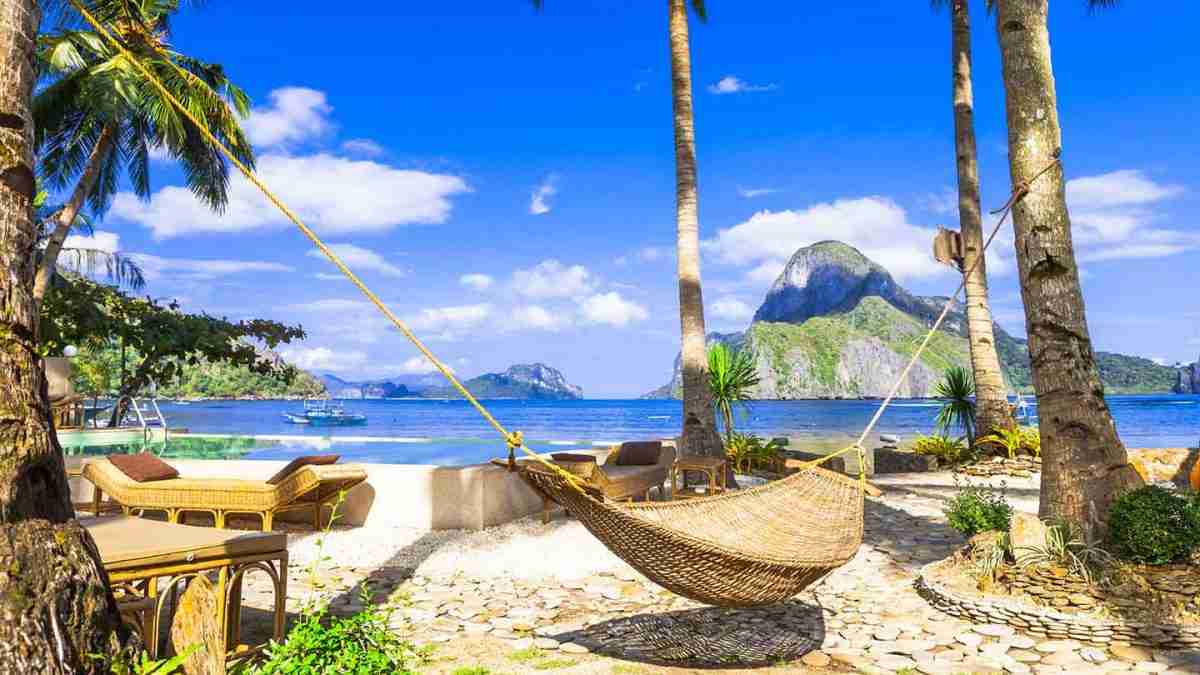 If you are looking for a country to visit and want to experience extraordinary things, head to the Philippines! You want this destination to be listed on your bucket list for its captivating outdoor escapades, delicious fare, awesome people, and plenty of special memories.
Don't let yourself miss out on these superb happenings. My Top Bucket List will show you the top reasons to add the Philippines to your itinerary. Craving an adventure? Seeking a spot to traverse? There's no need to look any further than the Philippines! Frequently dubbed as Asia's nirvana, the Philippines is a country not to be missed. Here are the main reasons why you should add the Philippines to your bucket list.
The People are Incredibly Friendly and respectful 
In the Philippines, you'll be welcomed with a big smile. Even if someone seems shy or reserved at first, you might find that they quickly come to think of you as family. There's no other place in the world with such an abundance of warm hospitality.
Filipino hospitality is globally-recognized and is reflected in many aspects of their culture. From the moment a visitor enters the airport, they are traditionally greeted with enthusiasm and kindness. Restaurants, hotels, and other public spaces likewise exemplify this mentality; Filipinos ensure that all guests are warmly welcomed and feel comfortable in their environment.
In Filipino culture, hospitality is especially evident in the home, with family members going out of their way to ensure that visitors feel welcome and appreciated. This involves providing food and drinks, as well as entertainment or conversation. This level of hospitality has been a part of Filipinos' identity for generations and continues to be deeply embedded in their culture today.
Another way Filipinos show respect is through pagmamano, which involves raising the backs of their hands to their foreheads as a sign of respect. This gesture is usually done when greeting or thanking elders, and it serves as a reminder of the importance of respecting one's elders in Filipino culture. Also,  Filipinos are known for their respectfulness and politeness. From the moment they are born, they are taught to be respectful by using simple catchphrases such as "po" and "opo" when addressing elders. This is a sign of respect that is deeply ingrained in Filipino culture, and it is something that is passed down from generation to generation. It also serves as a reminder that we should all strive to treat each other with kindness and respect regardless of age or status.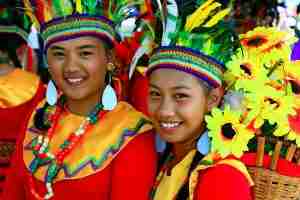 Amazing Wildlife and Marine Life
The Philippines is a paradise for marine life lovers; it has more than 7,00 islands which are situated in the Coral Triangle and contribute nutrients to a highly diverse range of species and habitats. Enjoy getting up close with the world's largest fish, such as whale sharks and manta rays, or discover small creatures like nudibranchs and seahorses – no matter your preference, you'll find something amazing to explore here.
Scuba divers can discover hidden remains from World War II, concealed hideaways, and interesting grottos full of a stunning collection of aquatic life. The different variety on offer makes diving in the Philippines a one-of-a-kind experience. With its luminous crystalline waters and lively coral reefs, it is no surprise why so many people return year after year to explore this extraordinary underwater area.
The Philippines is home to some of the planet's most remarkable wildlife both on land and in water. In Palawan, you can encounter giant sea cows, and in Bohol, you will find the world's tiniest primates – the tarsiers. For a once-in-a-lifetime experience, make sure to head over to Cebu and swim with whale sharks!
For those who want to get up close and personal with some of these amazing creatures, there are plenty of opportunities. From guided tours to snorkeling trips, you can get a glimpse into the lives of these animals and appreciate their beauty from a safe distance. Whether it's swimming with whale sharks, turtles or spotting rare birds on land, there's something for everyone in this remote corner of Asia.
Adventurous Outdoor Activities
The Philippines is a great destination for adventure-seekers looking to get their adrenaline pumping. From mountain climbing and trekking to white water rafting and canyoning, the country offers a wide range of extreme activities that will surely satisfy even the most daring of thrill-seekers.
For those who are into mountain climbing, the country has some of the highest peaks in Southeast Asia such as Mt. Apo in Davao City and Mt. Pulag in Benguet Province. Trekking is also popular with trails ranging from easy to difficult levels, allowing hikers to explore different parts of the country while taking in its stunning natural beauty. For those looking for an aquatic adventure, there's white water rafting in the Cagayan de Oro River or canyoning at Sagada's Sumaguing Cave. Other activities include zip lining, caving, paragliding, and more! With so many options available, you're sure to find something that fits your needs and preferences perfectly. So don't miss out on all these amazing extreme adventures that await you because it's more fun in the Philippines!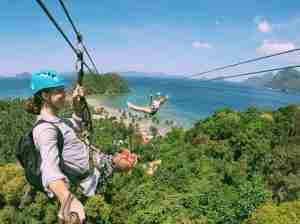 Authentic Filipino Delicious Cuisine
The Philippines is a country that is known for its vibrant culture, stunning landscapes, and delicious cuisine. Eating Filipino food in the Philippines is an experience like no other. From the fresh ingredients to the unique flavors, there are many reasons why eating Filipino food in the Philippines is more fun than anywhere else.
First of all, the quality of ingredients used in Filipino dishes is second to none. The country's tropical climate provides an abundance of fresh fruits and vegetables, which are often used as key ingredients in traditional dishes. Additionally, seafood from the surrounding waters adds a unique flavor to many dishes. This means that when you eat Filipino food in the Philippines, you can be sure that it will be made with only the freshest and most flavorful ingredients available.
Another reason why eating Filipino food in the Philippines is better than anywhere else is because of its variety. From regional specialties to classic favorites like adobo and sinigang, there's something for everyone when it comes to Filipino cuisine. Plus, with so many different regions within the country each offering its unique take on traditional dishes, you can be sure that your meal will always be interesting and exciting. Finally, dining out in the Philippines often involves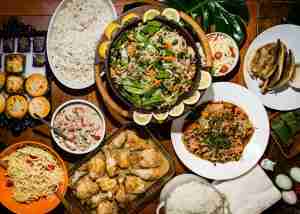 Learn their Diverse Rich Culture
The Philippines is a country that has been heavily influenced by various cultures throughout its history. The traditional culture of the Philippines is rooted in the traditions of the indigenous Austronesian people, who have inhabited the islands for thousands of years. This culture has been enriched by Spanish, American, Japanese, Arabic, and Indonesian influences over time. These influences have shaped Filipino culture into one that is unique and diverse.
Religion also plays an important role in Filipino culture. Christianity and Islam are two of the major religions practiced in the Philippines and they have both had a significant impact on shaping Filipino culture. Christianity was brought to the islands by Spanish colonizers while Islam was introduced by Arab traders during pre-colonial times. Both religions have had a profound influence on Filipino values and beliefs which can be seen in everyday life from religious ceremonies to traditional customs. Additionally, these two faiths have helped shape Filipino society as a whole with their emphasis on family values, respect for elders, and a strong sense of community.
Mesmerizing Beautiful Islands and Beaches
The Philippines is a paradise for beach lovers, boasting more than 7000 islands and countless stretches of golden sand. From secluded coves to lively beaches with bangka boats bobbing in the shallow waters offshore, there's something for everyone. Whether you're looking for a romantic getaway or an adventure-filled holiday, the best beaches in the Philippines have it all.
From Boracay's powdery white sands and crystal clear waters to Siargao's world-famous surf breaks, there are plenty of options when it comes to finding your perfect beach destination. For those seeking a little more privacy, Palawan offers some of the most beautiful and untouched beaches in the country. The islands of El Nido and Coron are particularly popular for their stunning lagoons and limestone cliffs. Whatever your preference, you're sure to find something special in this tropical paradise.
In addition, the Philippines is home to some of the best diving spots in the world. From shipwrecks to coral reefs, there's something for everyone. Whether you're a beginner or an experienced diver, you'll find plenty of opportunities to explore the underwater world. No matter what your interests are, you are guaranteed to have the time of your life in the Philippines!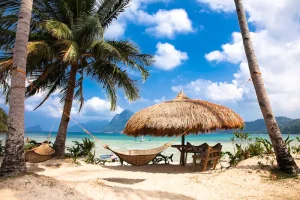 Colorful festivals and unique customs
One of the most vibrant aspects of Filipino culture is its festivals or "fiestas". These colorful celebrations are held throughout the year in cities and provinces across the country. Fiestas are often religious, celebrating the patron saint of a city or province or marking an important harvest season. They are also great for bringing people together and celebrating their shared heritage and traditions.
Fiestas can last anywhere from one day to several days, depending on the occasion. During these times, streets come alive with music, dancing, parades, food stalls, and other festivities. Colorful decorations adorn buildings and homes while traditional costumes are worn by participants. Fiestas are not uncommon to feature special events such as beauty pageants or sports tournaments as well as cultural performances like plays or concerts. No matter what type of celebration it is, fiestas always bring joy and excitement to those who attend them!
Filipinos speak many languages including English
Traveling became easier if no language barrier's why the Philippines is a standout in Asia, with almost everyone from three-year-old to ninety-year-old Filipino, were speaking English. This is a huge advantage compared to other countries in the region, making communication between people from all walks of life effortless.
In the Philippines, English is the language used for governmental and business matters, making communication very convenient for foreigners living or visiting the country. Emails, documents, newspapers, and magazines are predominantly written in English too, keeping people informed without the worry of language barriers.
You can ride anywhere by the jeepneys
Jeepneys are an iconic part of the Philippines, and riding one is a must-do for any traveler. Jeepneys are the country's most popular form of public transportation, and they offer a unique way to explore the country like a local. The jeepney originated from U.S. military jeeps left behind after World War II, which were then modified by Filipino mechanics to become larger vehicles with seating for up to 20 passengers.
Riding in or on a jeepney is an experience that should not be missed! It's fun, it's cheap, and it's windy – no need for air conditioning! Jeepneys come in all shapes and sizes, from brightly colored ones with intricate designs to more basic models. They usually have loud music playing inside and drivers often decorate their vehicles with religious symbols or images of movie stars. Riding in a jeepney is also a great way to meet locals and get tips about what to do around town. So if you're looking for an authentic experience while traveling in the Philippines, don't forget to hop on board a jeepney!
Conclusion
The Philippines is a beautiful country with stunning beaches, lush jungles, and vibrant culture. It's no wonder why it's one of the most popular tourist destinations in the world. From its breath-taking natural wonders to its unique cultural experiences, there's something for everyone in the Philippines.
What are you waiting for? Include the Philippines in your travel bucket list now as it has plenty of exciting places and experiences to discover from the incredibly friendly people to the beautiful island and beaches, to the delicious and sumptuous food: it's great fun in the Philippines!
Neil James
Neil James is a great believer in getting things done. This includes getting things ticked off your bucket list! From both personal experience and his own bucket list. He shares with you all many great ideas to ensure you live your life to the maximum.
Related posts